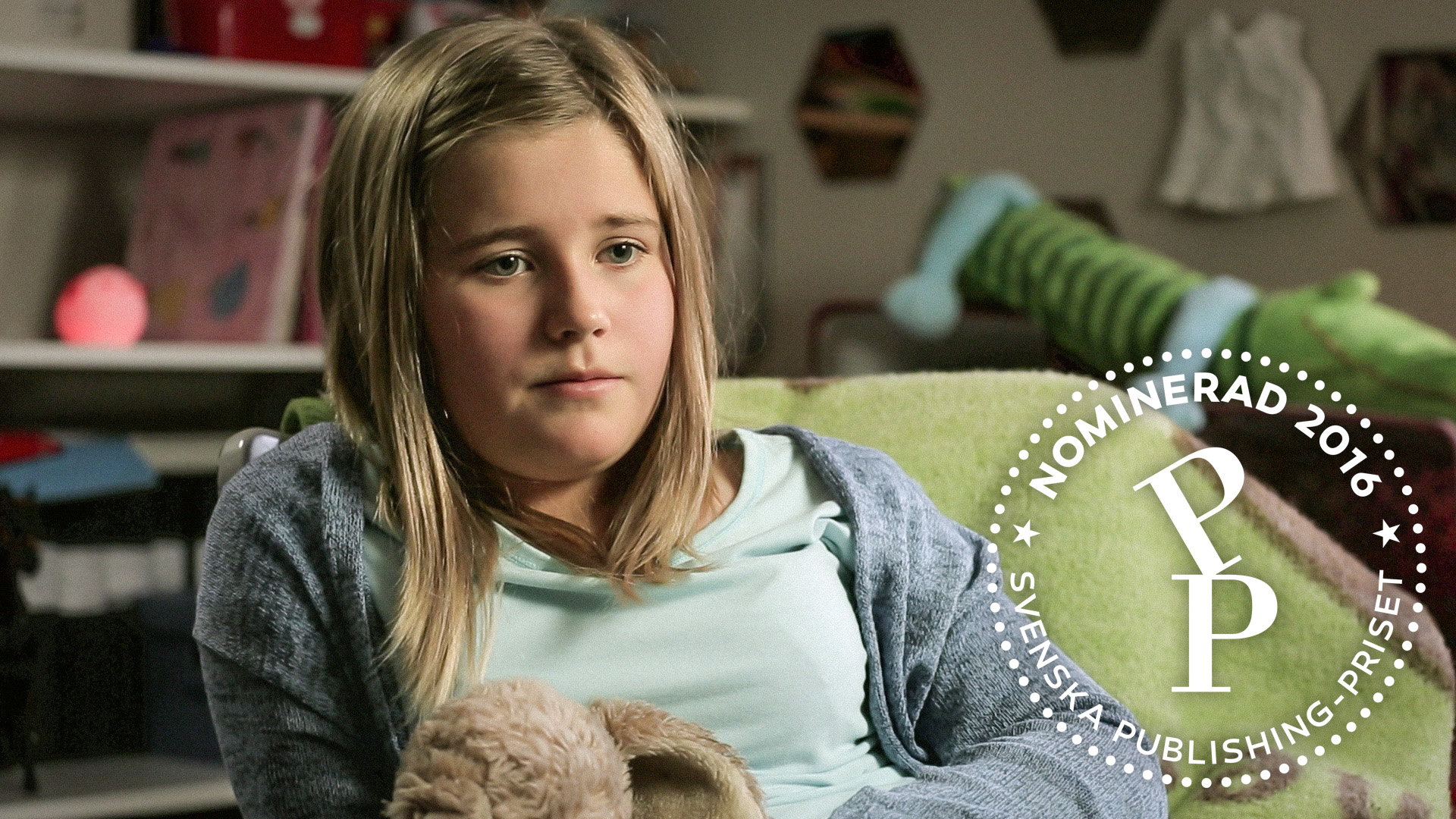 We're finalists at the Swedish Publishing Awards
Our film "About Sally", produced for the Swedish Childhood Cancer Foundations, has been nominated to the Swedish Publishing Awards. The winner will be announced at a gala in Stockholm november 14th.
The film is produced for Barncancerfonden (the Swedish Childhood Cancer Foundation) with the purpose of showcasing their activities through the eyes of a survivor. In the film, we meet Sally, who was diagnosed with Leukemia at the age of 7. Through her, her family's and teacher's stories, we learn how Barncancerfonden's activities help make lives better for the children and their families.
The Swedish Publishing Award, which is an organization completely independent from other industry organizations, is a comprehensive communications competition. It involves most of the established forms of communication. The jury judges all aspects of the entry – not just individual aspects such as design i.e. For a message to reach through, so much more is needed. That's why the jury also look at textual content, visual content and – depending on the type of entry – direction (film), physical execution (print) and utility (websites). Our film is one of the six finalists in the category: Inspirational films, long.
The film was just recently announced to be one of the winners at Cannes Corporate Media & TV Award. It has won the Special Hand-in-hand Award at World Media Festival, as well as several other awards from international film festivals such as US. Internationa Film & Video Festival, Telly Awards, Communicator Awards and World Media Festival.